MEMBANGUN KOMUNIKASI DAN INTERAKSI EDUKATIF ANTARA PENDIDIK DAN PESERTA DIDIK
Keywords:
Educative Interaction, Communication of Teachers and Students.
Abstract
Education is the important element in various fields of life. Referring to the national education objectives of Law No. 20 of 2003 concerning the national education system, the actual responsibility of teachers to students is to develop intellectual and behavioral valuein cognitive, affective and psychomotor. So that it will be used as provisions in social life by the students. In reality, there are many obstacles that cause unsuccessful achievement of the national education goals. The most crucial thing happens is when the educator and the educated experience stagnation and miss communication during the learning process. So that this also has implications for educational interactions between educators and students who are not good. To overcome this, the present paper provides solutions about tips to build educational communication between educators and students to achieve the desired learning outcomes and goals.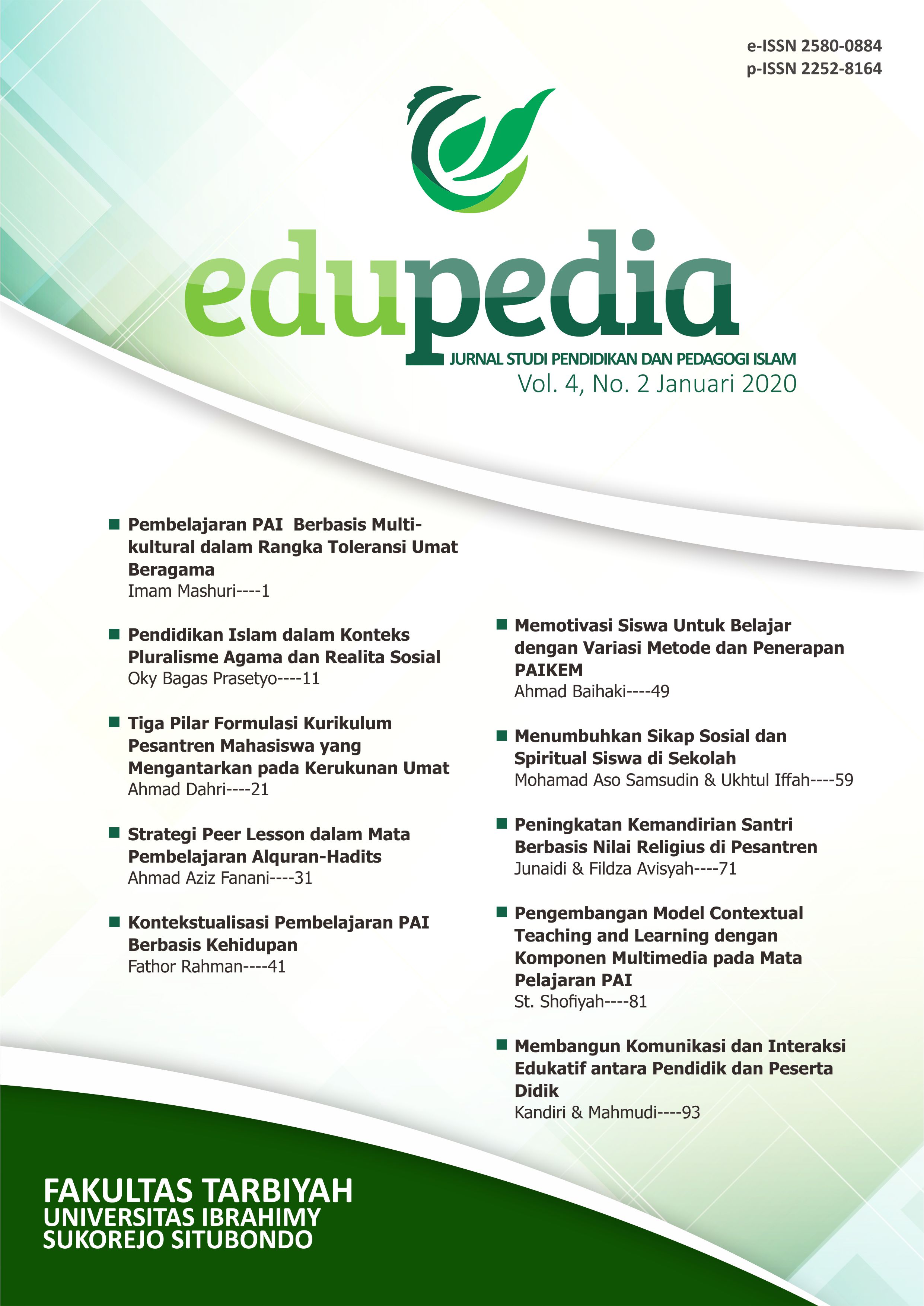 How to Cite
Kandiri, K., & Mahmudi. (2020). MEMBANGUN KOMUNIKASI DAN INTERAKSI EDUKATIF ANTARA PENDIDIK DAN PESERTA DIDIK . Edupedia, 4(2), 93-105. Retrieved from https://journal.ibrahimy.ac.id/index.php/edupedia/article/view/669
Abstract viewed = 2 times

pdf downloaded = 0 times