MEMOTIVASI SISWA UNTUK BELAJAR DENGAN VARIASI METODE DAN PENERAPAN PAIKEM
Keywords:
Variation, Method, PAIKEM
Abstract
Good classroom management will produce good teaching and learning interactions. Learner goals can be achieved without finding significant obstacles. But it is unfortunate that good classroom conditions cannot always be maintained. There is often a lack of learning in students, their confusion here is different, and various other learning problems. This may be due to their routine in learning. They routinely enter class, take a break, go home according to the time determined by the school. At the same time, the learning methods used by the teacher are also routine, aka not changing. So, this article is arranged to contribute ideas about solutions to these learning problems. After a literature review, a solution to the problem is offered, namely the use of a variety of learning methods and the application of PAIKEM.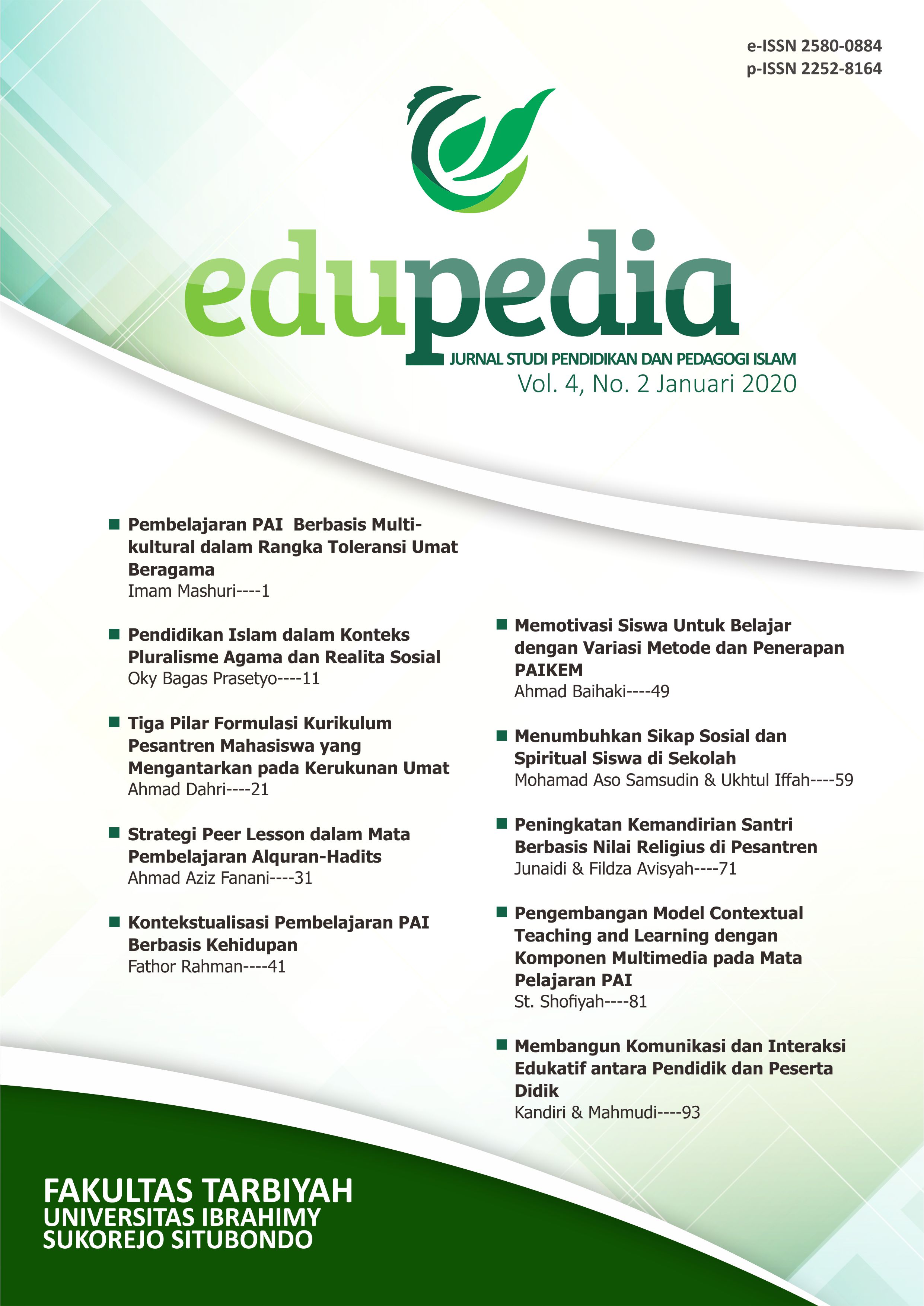 How to Cite
Ahmad Baihaki. (2020). MEMOTIVASI SISWA UNTUK BELAJAR DENGAN VARIASI METODE DAN PENERAPAN PAIKEM . Edupedia, 4(2), 49-57. Retrieved from https://journal.ibrahimy.ac.id/index.php/edupedia/article/view/665
Abstract viewed = 5 times

pdf downloaded = 0 times