PENDIDIKAN ISLAM DALAM KONTEKS PLURALISME AGAMA DAN REALITA SOSIAL
Keywords:
Islamic Education, Pluralism, Social Reality
Abstract
Pluralism in religion indicates the fact that historically religions present a plurality of traditions and their respective cultures. Pluralism in religion is not only implies an attitude of willingness to recognize the right of members of other religions to exist, but also has the meaning of being fair to other members. Philosophically, the term religious pluralism indicates a particular theory of relations between various traditions and culture itself. The theory interacts with relations between the various major world religions that reveal various conceptions, perceptions, and responses about one ultim, a divine reality full of mystery. The theory of interfaith relations, at least approached through two main formats, exclusivism and inclusivism. After reviewing the literature, the definition of religious pluralism, the situation of religious pluralism in social reality and Islamic education with a pluralist perspective are produced.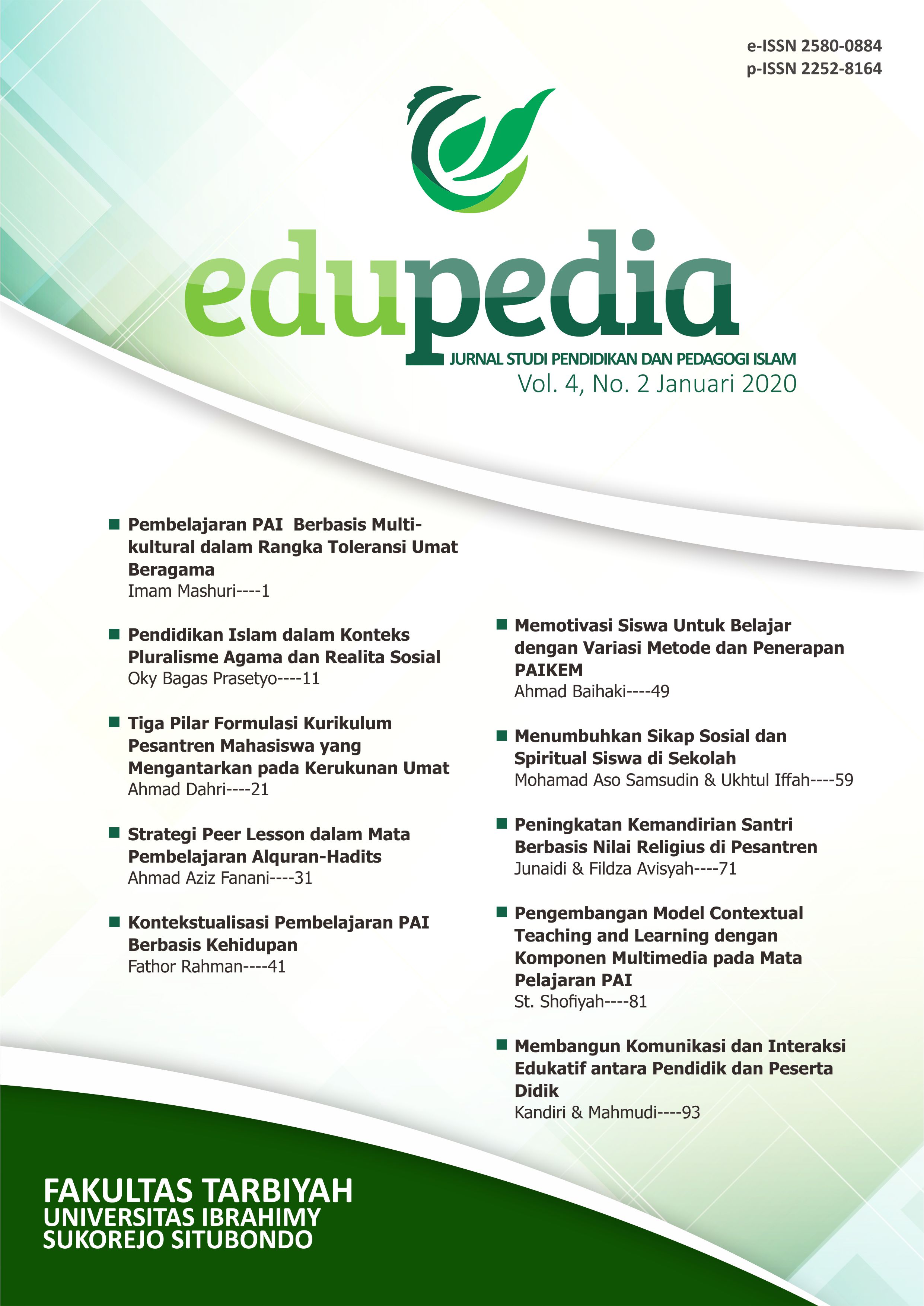 How to Cite
Oky Bagas Prasetyo. (2020). PENDIDIKAN ISLAM DALAM KONTEKS PLURALISME AGAMA DAN REALITA SOSIAL . Edupedia, 4(2), 11-20. Retrieved from https://journal.ibrahimy.ac.id/index.php/edupedia/article/view/662
Abstract viewed = 4 times

pdf downloaded = 0 times