PEMBELAJARAN PAI BERBASIS MULTIKULTURAL DALAM RANGKA TOLERANSI UMAT BERAGAMA
Keywords:
Learning, Islamic and Multicultural Religious Education
Abstract
The purpose of this study have to know the management of multicultural-based Islamic religious education learning in the build up religious tolerance students  of SMK 17 August 1945 Genteng. The data  collection have done are passive participatoryobservation, semi-structured interviews and documentation. The sampling technique used purposive sampling that is the technique of taking data sources with certain considerations. while, to analyze the data using descriptive qualitative technical analysis, which is one type of research that seeks to describe objects systematically in accordance with what they are. The results showed that the planning of Islamic religious education learning based on multiculturalism in fostering the tolerance of student, teacher of islamic religion education do not have special planning, Islamic religious education teachers make learning plans in accordance with the curriculum used and in accordance with the material presented. Submission of material only prepare material that is related to multicultural values.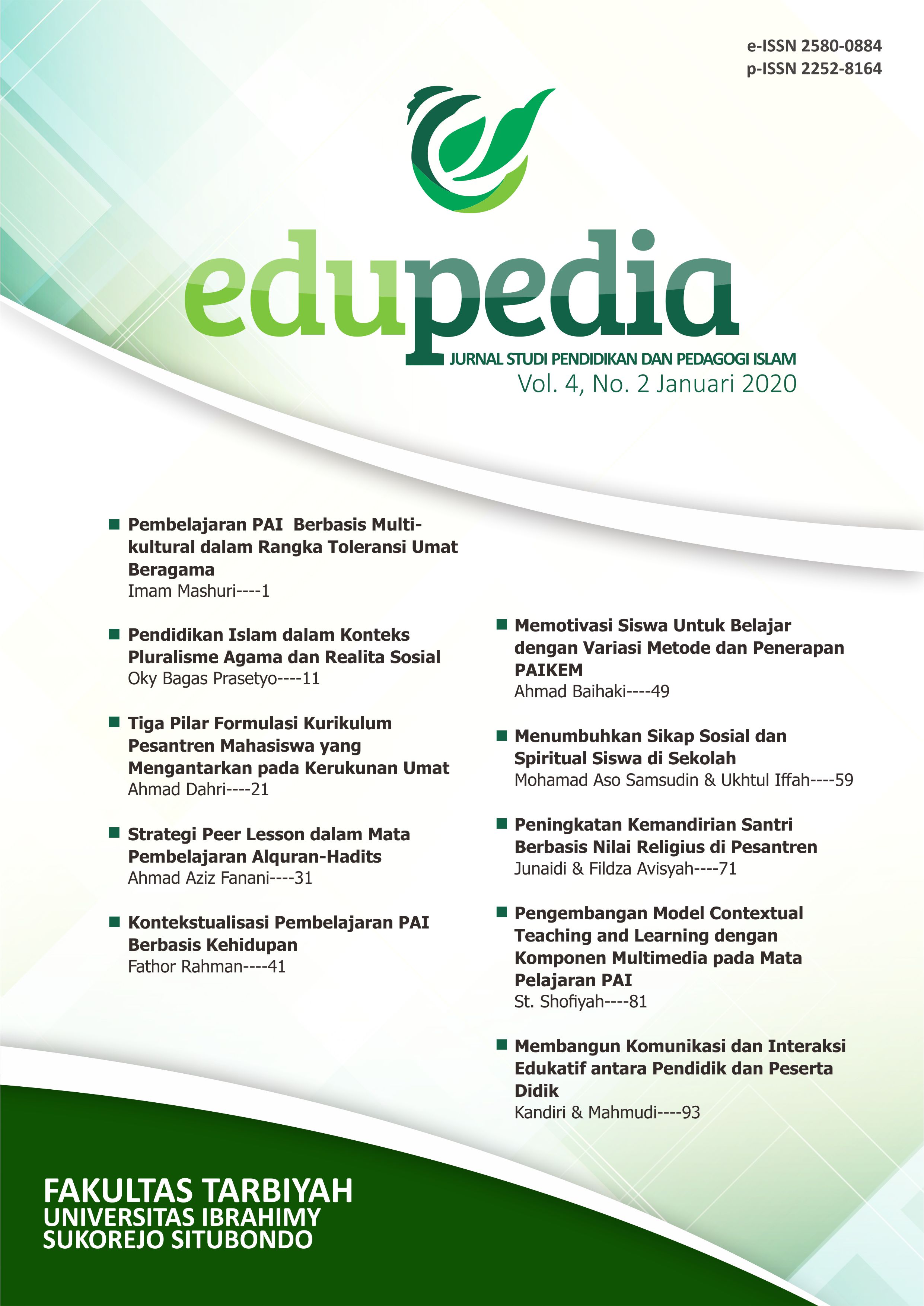 How to Cite
Imam Mashuri. (2020). PEMBELAJARAN PAI BERBASIS MULTIKULTURAL DALAM RANGKA TOLERANSI UMAT BERAGAMA. Edupedia, 4(2), 1-9. Retrieved from https://journal.ibrahimy.ac.id/index.php/edupedia/article/view/661
Abstract viewed = 11 times

pdf downloaded = 0 times