VARIASI METODE PEMBELAJARAN DAN PENINGKATAN MOTIVASI BELAJAR SISWA
Keywords:
Methods, Learning, Learning Motivation.
Abstract
The one of learning component that has been developed is a method. Learning methods can affect the increase in student activity and participation in learning. The high level of participation certainly affects the learning outcomes. For this reason, it is not enough for the teacher to only teach with a variety of methods, because not every method is suitable for a certain subject matter. Through qualitative research, in this article, the teacher's considerations in selecting learning methods and the techniques for implementing the selected methods are explained when learning takes place. This research was carried out at MTs Miftahul Ulum Gayam Sapudi Sumenep in the Code of Conduct because, in the madrasa and the course, the teacher was able to apply learning methods that could motivate students to learn.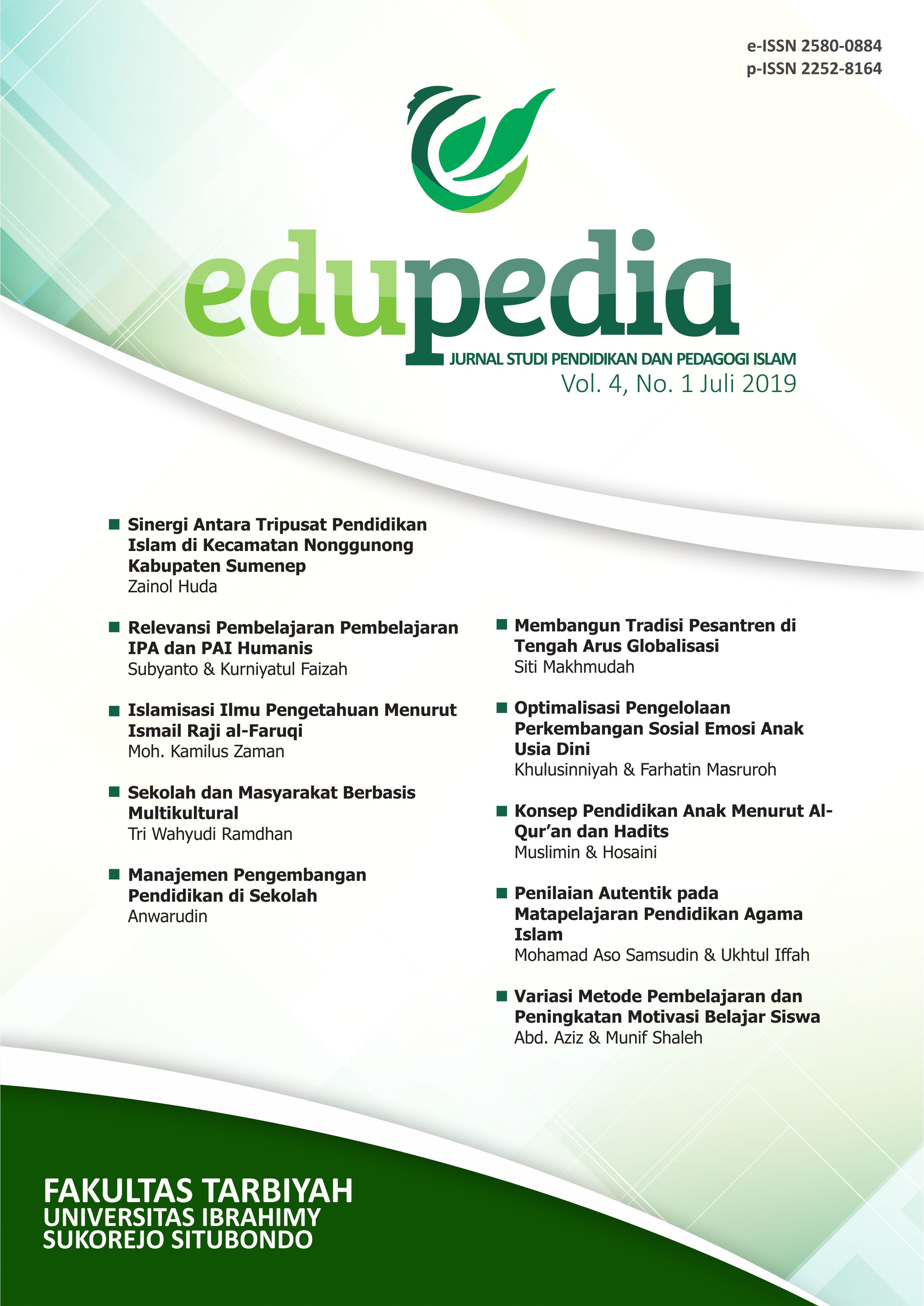 How to Cite
Aziz, A., & Munif Shaleh. (2019). VARIASI METODE PEMBELAJARAN DAN PENINGKATAN MOTIVASI BELAJAR SISWA . Edupedia, 4(1), 87-94. Retrieved from https://journal.ibrahimy.ac.id/index.php/edupedia/article/view/529
Abstract viewed = 59 times

pdf downloaded = 0 times