KONSEP PENDIDIKAN ANAK MENURUT AL-QUR'AN DAN HADITS
Keywords:
Education, Al-Qur'an, Hadits
Abstract
Education plays an important role in changingsociety. Thereforewhen there is a deviation, always folowed by criticism in the practice of Islamic education. Deviations are not identical with the concept of education. Conceptually, any education - including Islam - has the concept of benefit. The purpose of education is to spread the benefits to the people. To realize these noble ideals, so there is no destructive material. Reciprocally, the methods used in conveying messages are not bad, even those methods have the function of developing positive attitudes in each student, for example the group discussion method that emphasizes caring for others in achieving the same goals. In Al-Qur'an and Hadits there is the concept of children's education that needs to be systematically reviewed. This article contains several verses in AlQur'an and Hadits that underlie children's education, both from the objectives, methods, or educational material.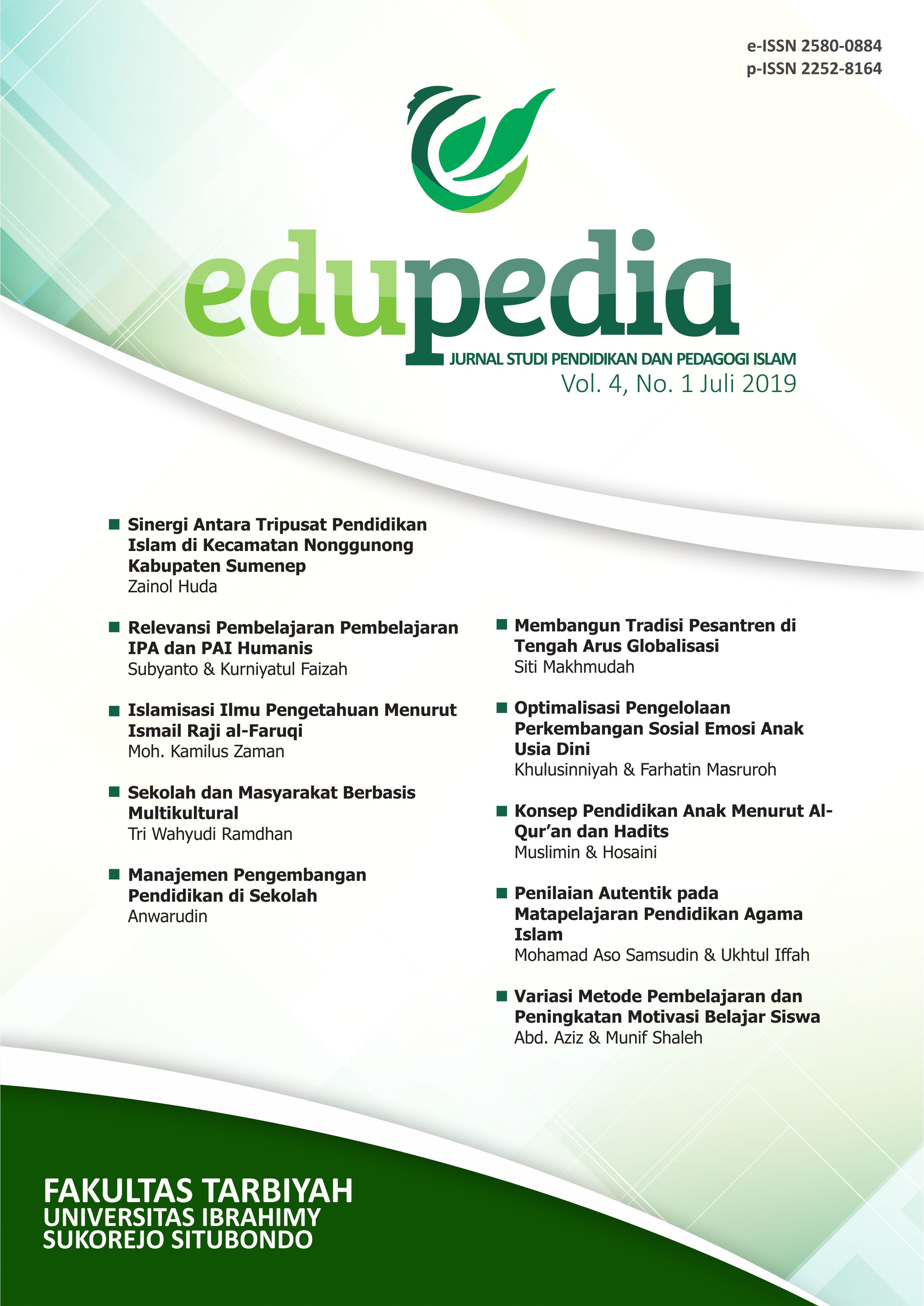 How to Cite
Muslimin, & Hosaini. (2019). KONSEP PENDIDIKAN ANAK MENURUT AL-QUR'AN DAN HADITS . Edupedia, 4(1), 67-75. Retrieved from https://journal.ibrahimy.ac.id/index.php/edupedia/article/view/527
Abstract viewed = 29 times

pdf downloaded = 0 times