MEMBANGUN TRADISI PESANTREN DI TENGAH ARUS GLOBALISASI
Keywords:
Tradition, Islamic Boarding School (Pesantren)
Abstract
Pesantren (Islamic boarding schools) are the oldest educational institutions and the oldest center of Islamic preaching in Indonesia. Its existence is in accordance with the development of Islam in Indonesia, because pesantren are the results of stub of Walisongo in spreading Islam throughout Indonesian's archipelago. There ismuch uniqueness in it asthe characteristic of pesantren. Simplicity and traditionalism do not hamper the growth of pesantren in globalization. With all limitations, pesantren are able to adapt development of science and education in this country, for example in the use of yellow books and the method of memorizing, students master the exact sciences, because they are also introduced to 'general' sciences according to people's needs and future demands.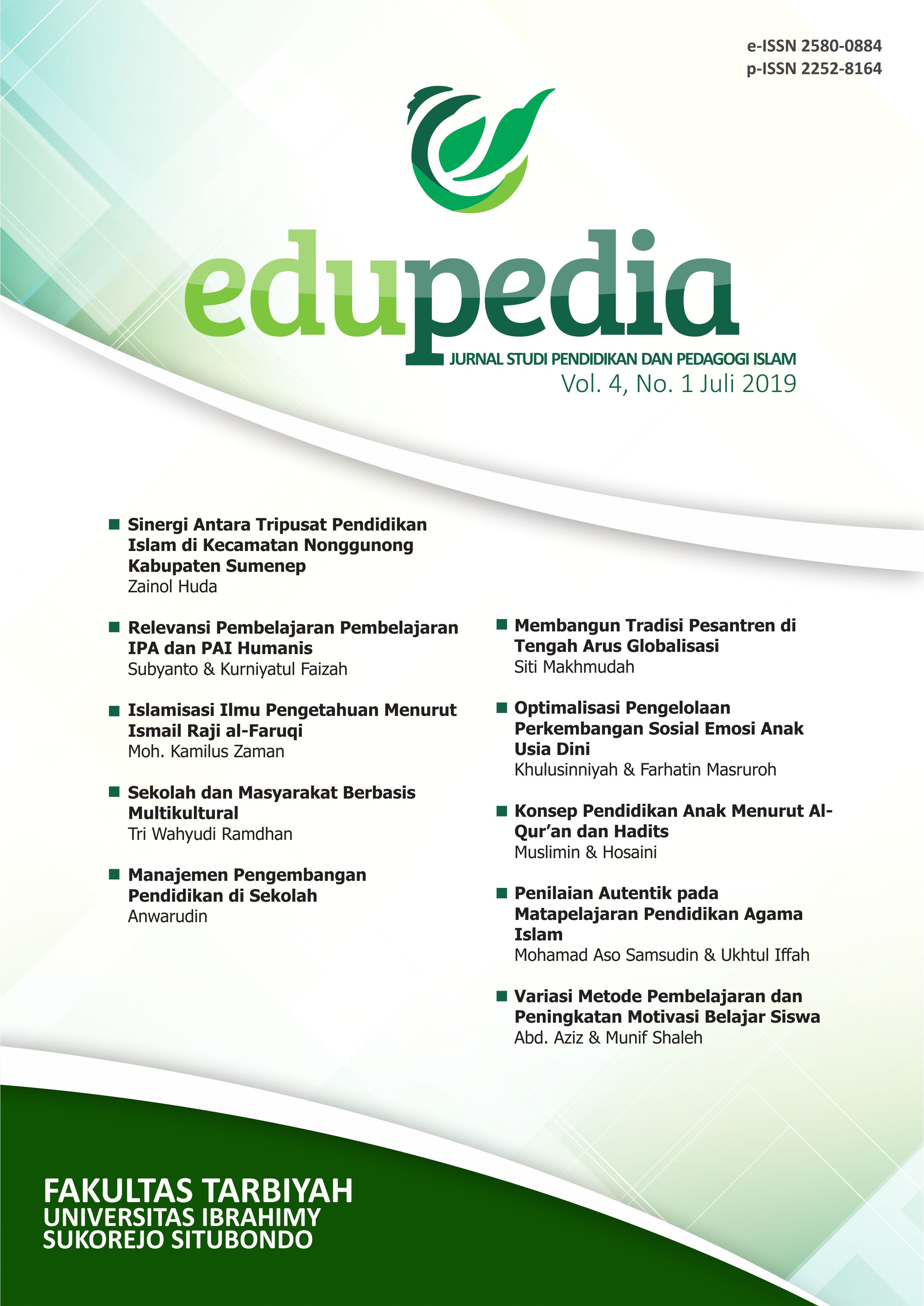 How to Cite
Siti Makhmudah. (2019). MEMBANGUN TRADISI PESANTREN DI TENGAH ARUS GLOBALISASI . Edupedia, 4(1), 51-58. Retrieved from https://journal.ibrahimy.ac.id/index.php/edupedia/article/view/525
Abstract viewed = 68 times

pdf downloaded = 0 times