MANAJEMEN PENGEMBANGAN PENDIDIKAN DI SEKOLAH
Keywords:
Management, personnel, curriculum, education.
Abstract
Sustainable improvement should be the principle in management, including in the world of education. Within school organizations and other institutions there are two different elements which need to be managed. The first are personnel in the structure of school (structural) and teacher (functional), while the second is facilities and infrastructure in the form of software such as curriculum documents and so on or hardware such as rooms and all of their contents. All needs to be managed properly to achieve the purposes, either institutional purpose or instructional purpose. In carrying out development management, headmaster at school level and teachers at classroom level must go through three stages. They are careful planning, system organizing, and program implementation.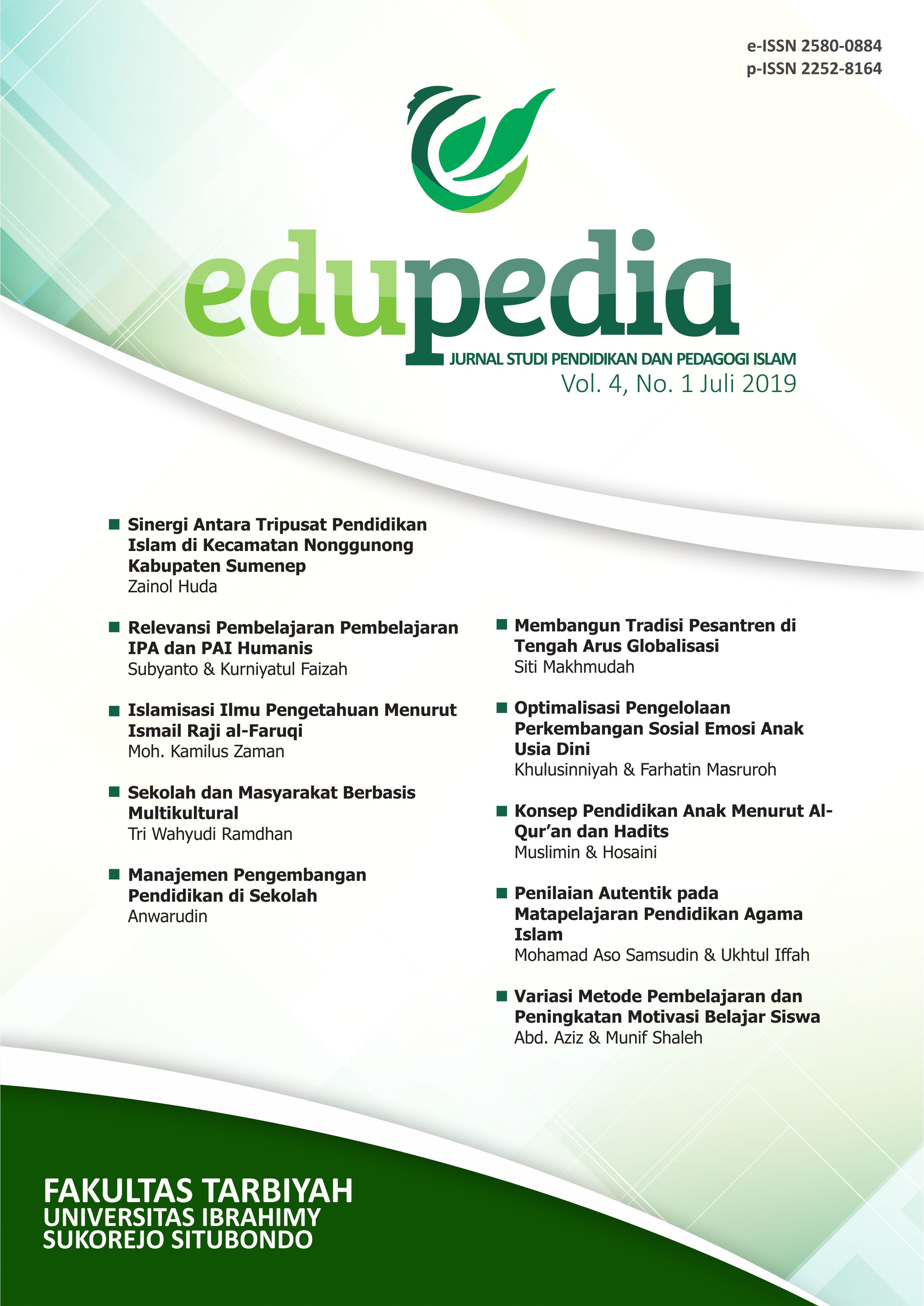 How to Cite
Anwarudin. (2019). MANAJEMEN PENGEMBANGAN PENDIDIKAN DI SEKOLAH . Edupedia, 4(1), 41-49. Retrieved from https://journal.ibrahimy.ac.id/index.php/edupedia/article/view/524
Abstract viewed = 23 times

pdf downloaded = 0 times