OPERASIONALISASI PRODUK BAI' AL-MURABAHAH DALAM PERBANKAN SYARI'AH
Keywords:
Bai' al-Murabahah & Perbankan Syariah
Abstract
Murabahah sale and purchase is a form of buying and selling in which the
seller informs the buyer aboutn the cost of goods (capital) of the goods
and the buyer, buys it based on the principil price, then provides the
seller with profit according todeal.
Regarding the agreed profits, the seller must notify the buyer of the
purchase price of the goods and state the amount of profit added to the
fee. Murabahah contract is good to practice because it will save from
practiceusury. Surely it must be realized according to syara' rules.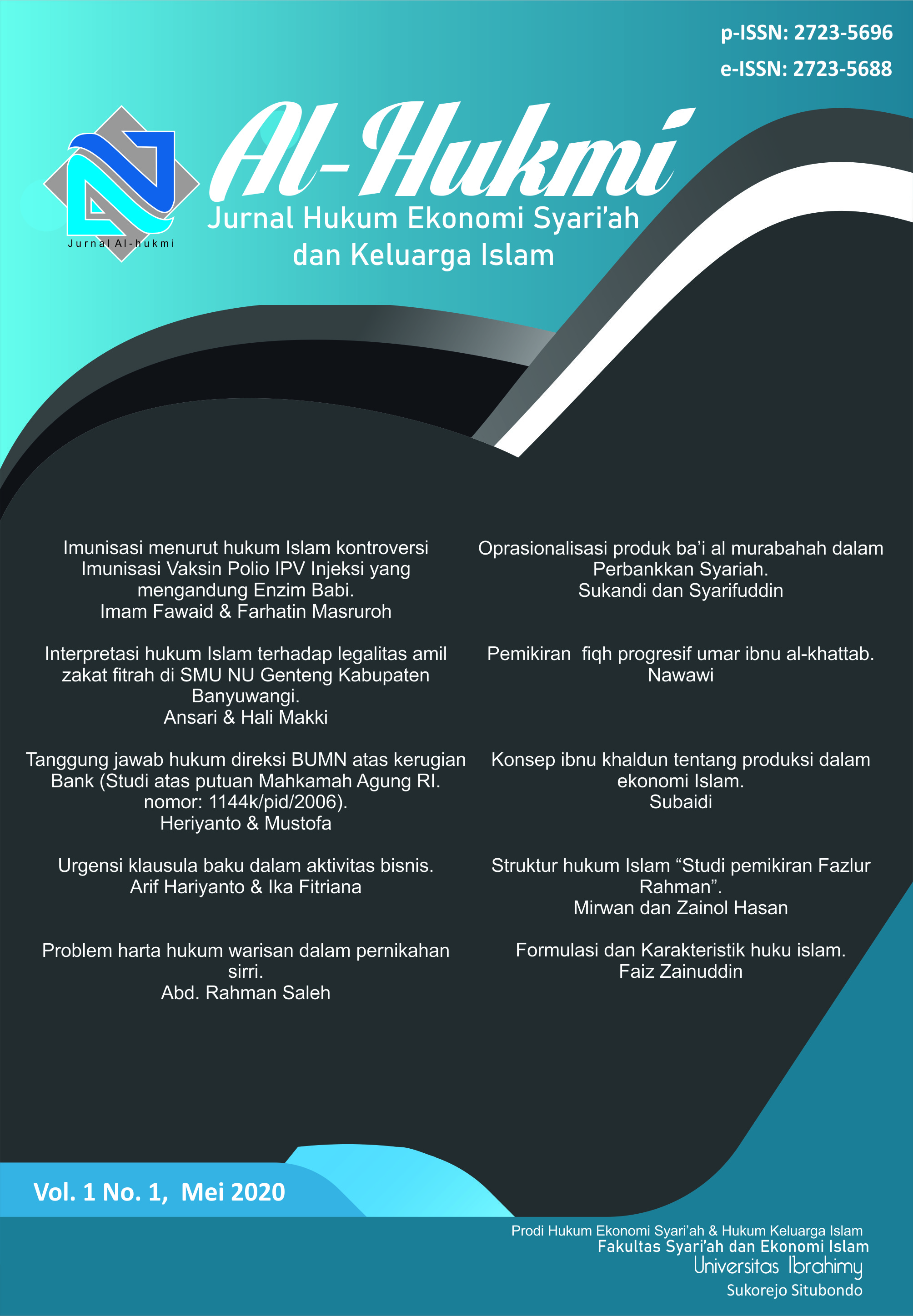 Abstract viewed = 22 times

pdf downloaded = 0 times