PROBLEM HUKUM HARTA WARISAN DALAM PERNIKAHAN SIRRI
Keywords:
sirri marriage, inheritance rights, and legal problem.
Abstract
The legal relationship between men and women in marriage is a legal relationship which in law always gives rise to legal rights and obligations. Both the husband's rights or wife's rights. All of which are clearly regulated in marriage in law number 01 of 1974 and compilations of islamic law. Legitimate marriages of state law are marriages registered in the state through the office of religious affairs or KUA. Whereas marriages that are not registered in a country are commonly reffered to as sirri marriages. Children born well in a legal marriage have inherent rights for children born namely inheritance rights. A legal problem arises where the inheritance rights cannot be clearly devided due to the vague legalism of the sirri marriage.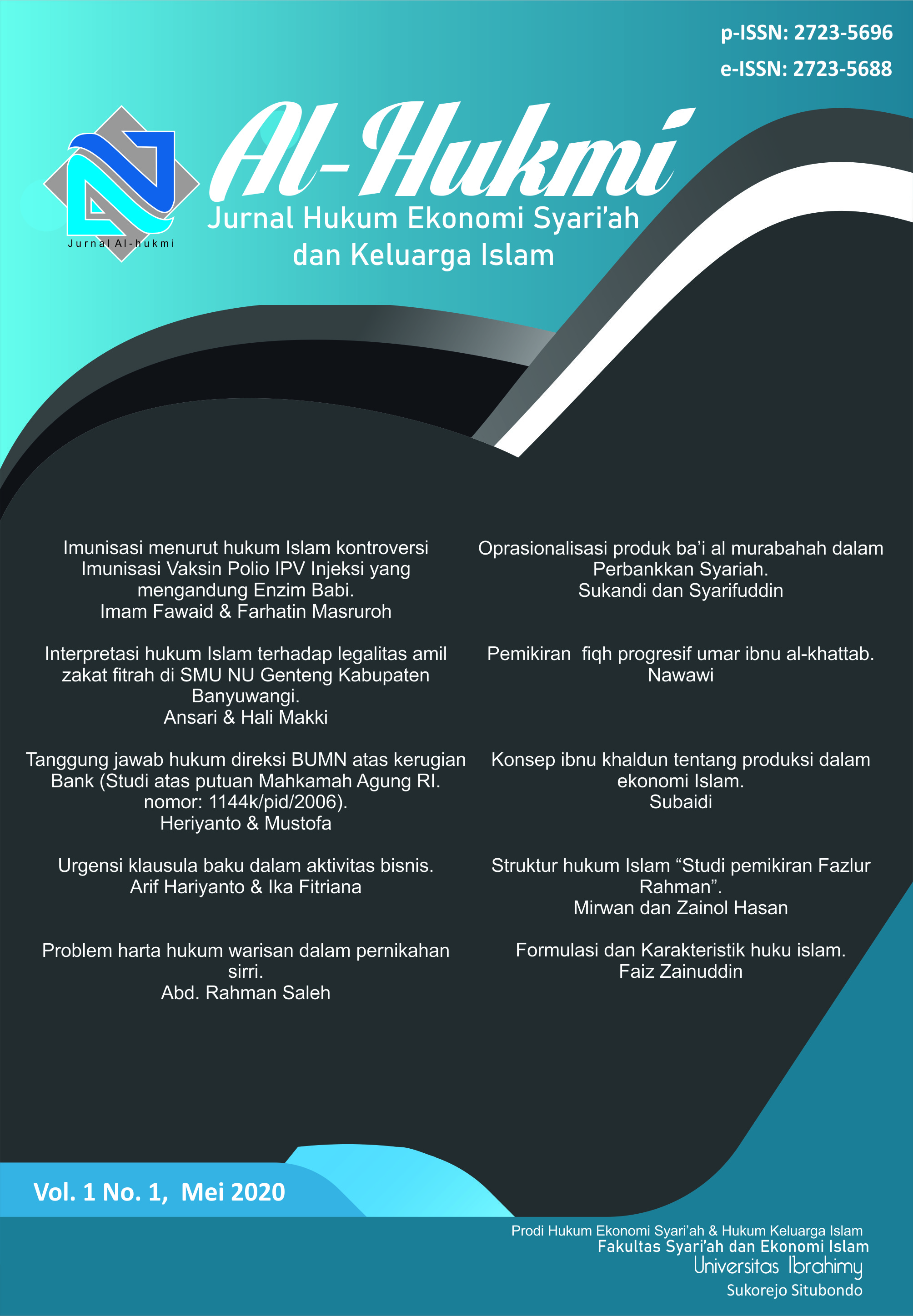 Abstract viewed = 63 times

pdf downloaded = 0 times