Pelayanan Islami Dalam Meningkatkan Minat Menabung Masyarakat Di Bmt Nu Cabang Guluk-Guluk Jawa Timur
Eka Susilawati

Syarifuddin Syarifuddin

Universitas Ibrahimy

Ahmad Hamdi

Universitas Ibrahimy
Keywords:
Interest in Saving, Service Strategy
Abstract
Service is an act to provide comfort to customers. Good service is a service that is economically profitable and procedurally easy and enjoyable as a separate image for BMT progress by showing truly satisfying performance to customers. So it can be said that service quality has considerable influence in determining customer interest in using services which in this case is saving. Even though the desired expectations for satisfying customers from good service are not as easy as imagined. because customers do not always tell about their wishes about things that exist in the BMT structure, unless we watch ourselves and anticipate various kinds customer mindset. To facilitate understanding in this study, the researchers used qualitative research methods. By multiplying digging data sources from various literature relating to good service procedures. The data obtained by researchers in the field included interviews with the leadership of the BMT NU Guluk-Guluk Sumenep Branch to find out the service system implemented by the BMT NU. In addition, data collection techniques were carried out by researchers by means of interviews, observation and documentation. In this study, the presence of researchers is very important because researchers are human instruments as well as data collectors.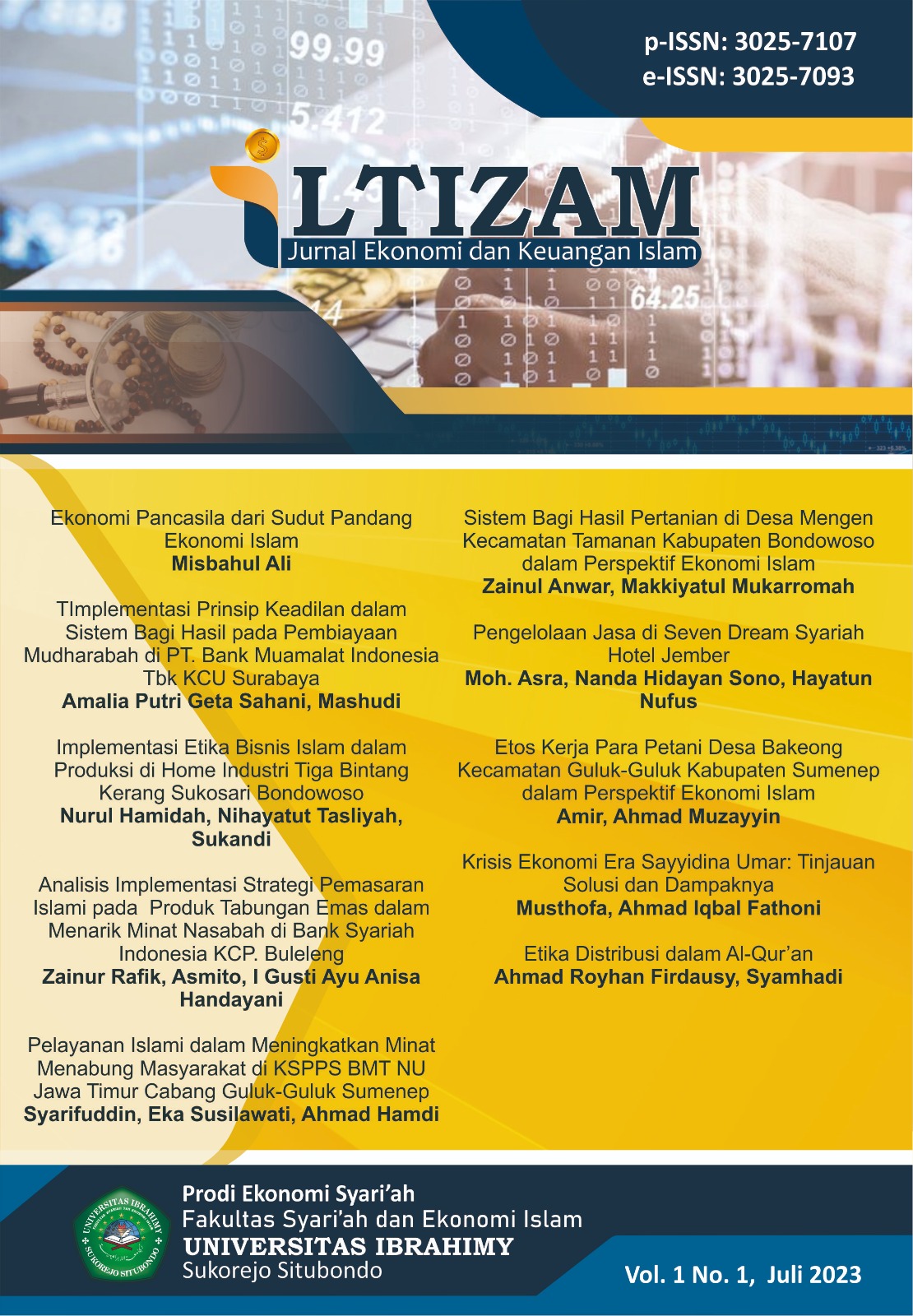 Copyright (c) 2023 Iltizam : Jurnal Ekonomi dan Keuangan Islam
This work is licensed under a Creative Commons Attribution 4.0 International License.
Abstract viewed = 16 times

Pdf downloaded = 0 times