Ekonomi Pancasila Dari Sudut Pandang Ekonomi Islam
Misbahul Ali

Universitas Ibrahimy
Keywords:
Economy Pancasila, Economy Islamic
Abstract
Indonesia is a country that uses the Pancasila economic system. The Pancasila economy is a joint effort based on kinship and national cooperation. In terms of religion, the majority of Indonesian people are Muslims. Therefore, it is appropriate that the principles contained in the Pancasila economy are more inclined to the principles of Islamic economics. Shari'ah economic principles lead to the goal of improving the welfare of society. This is important to study, because according to the researchers assumptions, the implementation of the Pancasila economic system in Indonesia is still far from expectations. This study aims to explore and analyze the economic concept of Pancasila in a shari'ah economic perspective in order to find a new formula that does not cause social inequality, so that it can be applied to people's lives, especially in Indonesia. This type of research includes the type of literature (library research) which is descriptive qualitative. The results of the study show that Pancasila Economics and Sharia Economics both prioritize the principle of kinship in order to create justice and prosperity for society.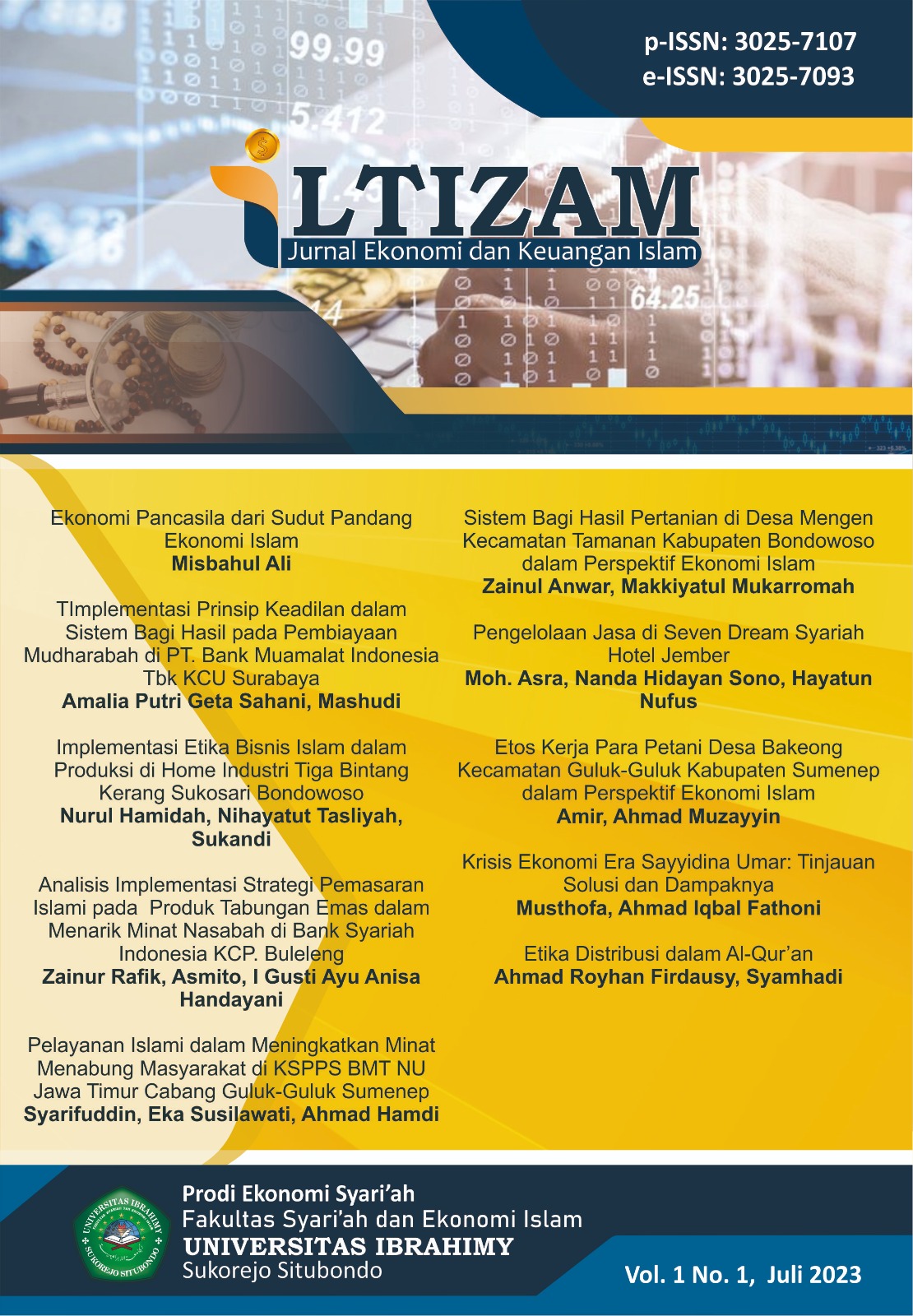 Copyright (c) 2023 Iltizam : Jurnal Ekonomi dan Keuangan Islam
This work is licensed under a Creative Commons Attribution 4.0 International License.
Abstract viewed = 22 times

Pdf downloaded = 0 times